If you see this page, it means the site is currently under major construction as I think my current template is in need of some severe prunning :wink:

As most of my regular readers know, I gave this blog a drastic redesign a few days ago. While many people liked the old design (AJAX driven template), I was beginning to feel a little boxed in.

Here is the before: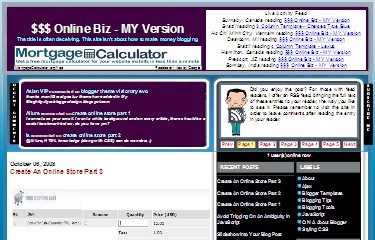 My latest design is not integrated with AJAX features except for a list of the most recent comments as I just want to have a normal template.