Question by Ex0Outside

All right, what I'm asking is, could I allow users to post topics on my blog, but not have access to my password and username and such? Just be able to post topics. I'm using blogger by the way.

Answer:
Hi,
You are allowed to have 100 authors for your blog. Here are 3 major steps to follow:-
a- Click on Dashboard > Settings > Permissions > Blog Authors > Add Authors
b- Enter the email address of people you want to add as an author.
c- Lastly, click on "Invite" button
The end result is shown below:-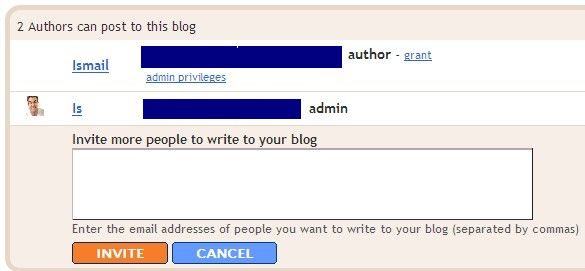 (Note - in your case, once you added him/her as a team blog, don't grant him/her with full open access to admin.
Hope,it helps.